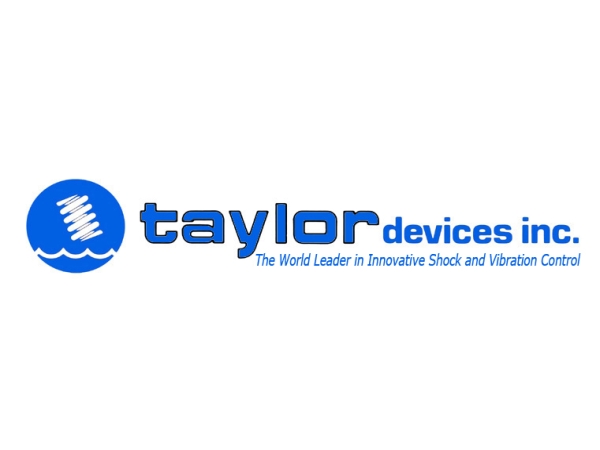 Location
90 Taylor Drive
North Tonawanda, NY 14120
716-694-0800

Contact Person
Dennis Warmus
716-694-0800 Ext: 275
Purchasing & Supply Chain Manager

The world leader in innovative shock, vibration, and motion control.
---
Incorporated in 1955, Taylor Devices, Inc. is the leading manufacturer of Shock Absorbers, Liquid Springs, Shock Isolation Systems, Seismic Isolators, Vibration Dampers, Powerplant Snubbers, and other types of Hydro-Mechanical Energy Management Products. Our products form the cutting edge of technology in our marketplace, and are backed by our 50+ years of successful experience in the shock and vibration control field. Our products offer a turn-key solution to shock and vibration problems, with Taylor Devices providing full analysis, development, manufacturing and testing capabilities to satisfy the most exacting customer requirements. Taylor Devices currently has six production facilities located in North Tonawanda, New York. Four of the five buildings are located on a seven acre tract on Tonawanda Island, located 1,000 feet offshore from the mainland on the Niagara River. The island is serviced by a two lane highway bridge. Personnel and air cargo access is available through the Buffalo-Niagara International Airport at Buffalo, New York, located 20 minutes from North Tonawanda. Private aircraft access is provided by both the Buffalo-Niagara International Airport and the airport at Niagara Falls, New York. The Niagara Falls International Airport is located fifteen minutes from North Tonawanda.