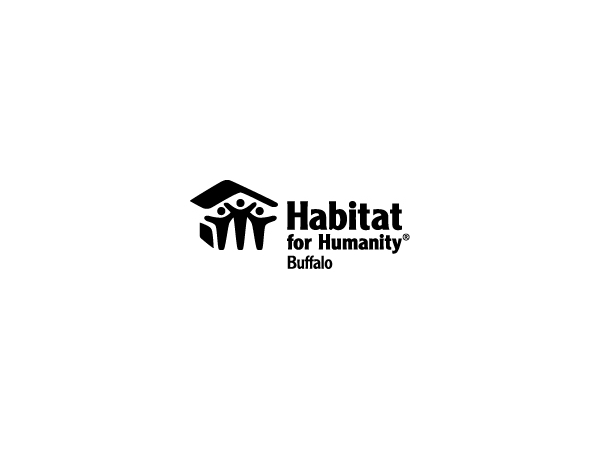 Location
1675 South Park Avenue
Buffalo , NY 14220
716-204-0740

Contact Person
Padraic Murray
716-204-0740 Ext: 107
Operations Director


Specialty: Real Estate Services
Habitat for Humanity
Profile
Habitat Buffalo builds strength, stability, and self-reliance through shelter.
---
Our Mission: to bring people together to build homes, communities, and hope.
Our Vision: a world where everyone has a decent place to live.
Habitat Buffalo makes homeownership possible for local families. Since 1985, we have assisted 300 families in achieving their dream of homeownership. Families in Habitat Buffalo's Homebuyer Program are able to purchase a decent, safe, affordable home. The homebuyer repays an interest-free, 30-year mortgage, which supports the Fund for Humanity, a revolving account used to build additional homes.
Habitat Buffalo gives a hand up, not a hand out. We work closely with families in our Homebuyer Program to prepare them for the challenges that go along with owning a house. Families are required to open a bank account, repair/maintain their credit, and complete at least 400 hours of "sweat equity", a term used to describe the work completed by future homeowners towards the construction and purchase of their homes. Families help to build their house, and also attend budgeting and first-time homebuyer classes.
Habitat for Humanity is a widely respected, beloved organization. More than 5,000 volunteers support Habitat Buffalo each year. Individuals from all backgrounds, of different ages, ethnicities, and professions have dedicated their time to building homes in Buffalo. Around the world, Habitat for Humanity has remained one of the most recognizable and admired non-profit organizations. Our reach extends beyond the families we serve, to the tens of thousands of volunteers who have joined our fight for safe, affordable housing around the world. With their support, we are among the largest homebuilders in the United States, and our local affiliate is one of the largest single-family homebuilders in the City of Buffalo. Our reputation has been earned locally (and globally) through our collaborative and fiscally-responsible approach in addressing affordable housing.
Habitat for Humanity
Services