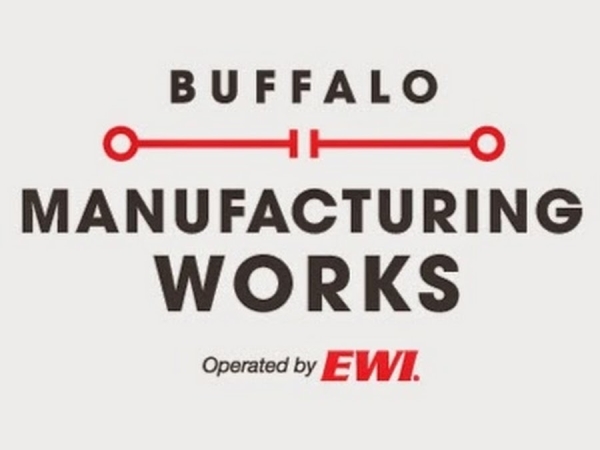 Tuesday, October 18th, 2022
Please come and join Us for a tour of Buffalo Manufacturing Works & Dinner at Northland Workforce Training Center. Speakers from National Grid will be here to speak on energy efficiency, strategic energy management, & electric vehicle infrastructure programs.
---
EWI empowers industry leaders to overcome complex manufacturing challenges and integrate new processes to bring products to market more quickly and efficiently.
During the tour you will get to see processes such as:
Plastic Welding- EWI develops customized solutions for plastic and composite welding applications, including the joining of dissimilar materials. Their Specialist can do more than just show you how to attach parts, they can help you optimize your design, test, and validate your new process, then guide your team through the implementation, training, and production launch.
Robotic Integration- offers an introduction to common applications for standard industrial and collaborative robots. Covering Robotic selection, operation, and setup; safety considerations; electrical and pneumatic interfacing; basic and intermediate programming; and application-based programming including pick-and-place, machine tending, palletizing, and continuous path operation
Additive Manufacturing- EWI supports abroad adoption and optimization of advanced metal 3D printing and additive manufacturing technologies throughout all industrial sectors. AM printing itself is an extension of conventional joining processes applied R&D in AM has been a natural outgrowth their core technologies.
Cold Spray Technology- is one of the fastest metal additive manufacturing techniques in the world. It offers an effective method for applying unique coatings and making repairs with similar and dissimilar metals. It minimizes heat affected zones when joining, while increasing strength of repairs and minimizing environmental impact, particularly when compared to electroplating.
Direct Energy Disposition- is an additive process that utilizes a robotic arm and either powder or wire to create complex metal builds. For many applications DED can be faster than other methods of additive manufacturing, and its accuracy reduces the machine waste after an additive part has been produced.
---
Register Now
Download Flyer