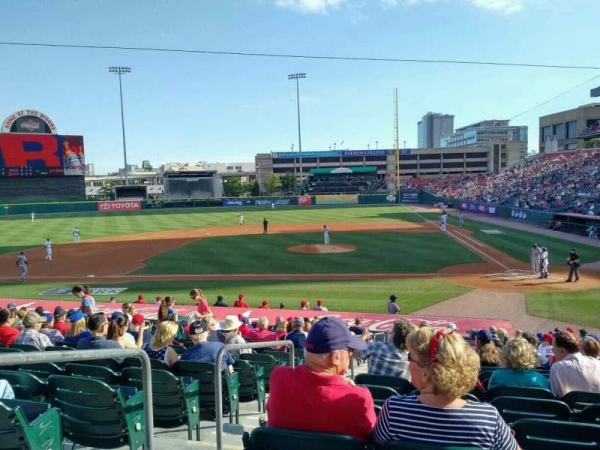 Sahlen Field (was Coca Cola Field)
One James D. Griffin Plaza
Buffalo, NY 14203

Tuesday, August 13th, 2019
Join us on the Party Deck Tuesday, August 13th, 2019 at Sahlen Field where you'll enjoy the best food in the park and a unique view of all the action.
---
Buffalo Bisons vs. Toleda Mud Hens
6:00 pm: Doors Open
6:30 pm: Open Bar for 2 1/2 Hours with Beer, Wine, & Soda
7:00 pm: Buffet for 2 Hours
7:05 pm: Game Starts
Buffet will include: veggie platter, potato salad, pasta salad, sausage with peppers & onions, roasted chicken, and top round roast beef.
1st member company representative is covered, all other adults are $47.00; ages 13-20 are $38.00; ages 4-12 are $20.00; 3 and under are free. You must call or email for children's reservations.
---
Download Flyer