Manufacturing Update
8th January 2021
BNMA Blog
---
Manufacturing Adds Jobs, Overall Economy Loses Jobs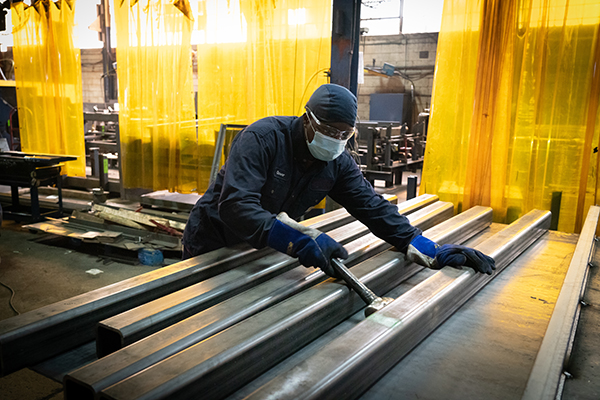 The jobs report released this morning is a mixed bag, with manufacturing adding jobs while the overall economy lost them precipitously.
"Manufacturing added 38,000 workers in December, rising for the eighth straight month and making the sector one of the bright spots in an otherwise disappointing (but expected) report."
And here's the bigger picture for 2020:
"Despite gains since the spring, the labor market for the sector remains well below its pre-COVID-19 pace, with manufacturing employment down by 543,000 in December relative to the level in February. The manufacturing sector had 12,309,000 workers in December, down from 12,852,000 in February but a definite improvement from 11,489,000 employees in April."

"Overall, the manufacturing sector lost 557,000 workers in 2020, the largest annual decline since 2009 and ending three years of gains."
The wider economy: Nonfarm payrolls fell by 140,000, the steepest decline since April, according to CNBC.
"Job creation came to a halt in December as restrictions brought on by surging Covid-19 cases hammered virus-sensitive industries, particularly bars and restaurants, which lost nearly half a million positions for the month."
U.S. COVID-19 Deaths Reach a Record High

The United States reached another grim milestone as more than 4,000 people died from COVID-19 yesterday, reports The Wall Street Journal (subscription). It was the third consecutive day of record-high death tolls. More data:
"The newly reported fatalities push the nation's death toll above 365,000, according to Johns Hopkins data. More than 21.5 million people in the U.S. have been infected with the coronavirus since the beginning of the pandemic."

"The U.S. also reported more than 274,000 new cases for Thursday, according to Johns Hopkins data. It was the second-highest day on record after Jan. 2, when many states reported extra cases after not reporting any on New Year's Day."
Meanwhile, in Europe: The number of COVID-19 cases in Europe has exceeded 25 million, according to Reuters. The increase came as countries across the continent have reinstated or extended lockdowns to try to slow the spread and protect struggling health care systems.
Since the beginning of the pandemic, Europe has recorded 25,016,506 cases. Recently, they have begun reporting more than a million new cases about every four days. Nearly 560,000 people have died.
In related (and better) news, some arthritis drugs have been found to reduce death rates among the most seriously ill COVID-19 patients, according to Reuters. A study involving around 800 severely ill COVID-19 patients found that Roche's Actemra and Sanofi's Kevzara arthritis drugs reduced mortality rates from 35.8% to 27.3% and reduced the amount of time patients spent in intensive care.