Buffalo's B2B Sales and Marketing Advisory
15th February 2019
BNMA Blog
---
Your Sales & Marketing Strategists
If you are a leader of a B2B company that sells to and manufactures for organizations that have multiple decision makers (product manager, engineer, procurement): the sales & marketing section of this [publication/blog/newsletter] has been designed specifically for you throughout 2019.
For a Business Leader that:

In each publication, we will dive into the sales strategy that the most successful sales professionals are using to maximize their sales performance. Stay tuned throughout 2019's publication schedule to ensure you are building a holistic sales and marketing process designed to:
Reach the Real Decision Maker
Explore & Capture the Business Case
Create an Effective Proposal
Lead and Control the Evaluation Process
Custom-Align the Solution
Close the Deal at a Fair Price
Maximize the Total Lifetime Value of a Customer
2019 Agenda
Topic 1: Sales & Marketing Strategy. How do you identify the real decision makers within your targeted accounts and industries? How do you develop your opening message to position yourselves as the thought leader? What marketing/sales methods should you use to reach the targeted decision maker?
Topic 2: Business Case Development. How do you uncover and craft the business case around the desired business objective(s) of the decision makers?
Topic 3: Presenting and Closing: How do you write a proposal that highlights business objectives, address risks, and creates a time-oriented incentive for the prospect to reach a purchasing decision? How do you handle objections and ask for close?
Topic 4: Account Penetration: How do you continuously run sales cycles on your current customers to increase the revenue of a given account? How do you resell, cross-sell, and upsell to drive repeat business?
Topic 5: Sales and Marketing Staff: Do you have the right sales team in place to execute your sales process? Does your sales management coach and hold accountability to improve the sales performance of your organization? Does your hiring process specialize in sales recruiting to attract the top talent to your organization?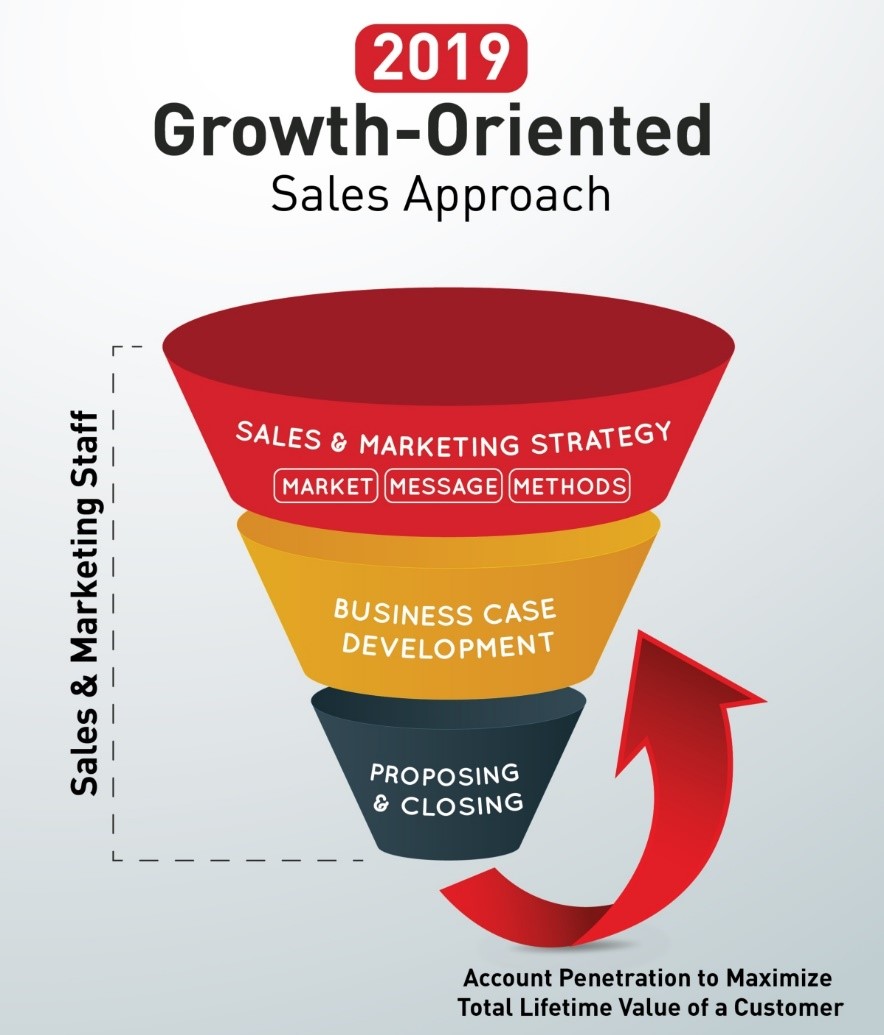 About Worldleaders
"We work with growth-oriented CEO's to improve their sales results by providing sales strategy, sales training, and sales recruiters.
We've worked with over 200 manufacturers and IT providers in Western NY to increase sales results up to 77%. Typically, this is accomplished by auditing your sales and marketing process to identify potential roadblocks to growth - and then implementing a combination of sales strategy/planning, sales training programs, and salespeople & sales management headhunting services.
At any time, please feel free to schedule a sales & marketing process audit with us to join the other manufacturers & IT providers in Buffalo on making sales and marketing a competitive advantage.