BNMA welcomes new senior manager of Northland Industry Relations
24th July 2018
BNMA Press Release
---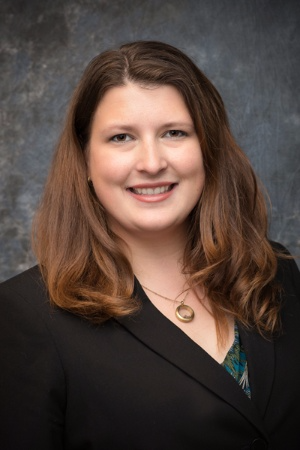 BUFFALO, NY – The Buffalo Niagara Manufacturing Alliance is pleased to announce and welcome Catherine L. Muth as the organization's Senior Manager of Northland Industry Relations. Muth will be responsible for supporting the Northland Workforce Training Center's mission by establishing and maintaining relationships with companies, unions, and colleges throughout the region. She will work towards increasing the awareness of advanced manufacturing and energy careers in Buffalo Niagara, while also promoting Northland as the premier training center for these industries.
Muth joins the BNMA team from the United Way of Buffalo & Erie County's American Apprenticeship Initiative. There she served as Workforce Development Specialist, where she worked with Western New York employers to register, expand, and improve their registered apprenticeship programs. During her tenure, Muth worked with companies to receive their commitment to serve 300 apprentices over the course of the five-year, US Department of Labor grant – reaching the grant's goal of apprentices served.
Peter M. Coleman, Executive Director of the BNMA stated, "I am excited to expand our team to include Catherine. She brings experience working with the Buffalo Niagara business community and regional manufacturers, which will be critical to ensuring the success of her position."
Muth started her career in Washington, DC, where she worked at the Embassy of the United Arab Emirates as a Senior Commercial Specialist. Upon moving back to Buffalo, she worked at the Buffalo Niagara Partnership in government affairs and economic development. Muth holds two B.S. degrees in History and Global Studies from D'Youville College and a Masters of Public Policy degree from George Mason University.
Muth states, "I am looking forward to using my previous experience within the region to develop sustainable relationships between the Northland Workforce Training Center and the business community. I believe the work we are doing here is vital to the health of our community's economy and I am excited to be a part of this systemic change to the Western New York workforce development system."
ABOUT THE BUFFALO NIAGARA MANUFACTURING ALLIANCE
The Buffalo Niagara Manufacturing Alliance (BNMA) is the largest non-profit organization representing manufacturers in the Buffalo Niagara region. Comprised primarily of members engaged in manufacturing, the BNMA works to represent local manufacturers' interests in the region, state, and nation. For press inquiries, please contact Linda Seipel.