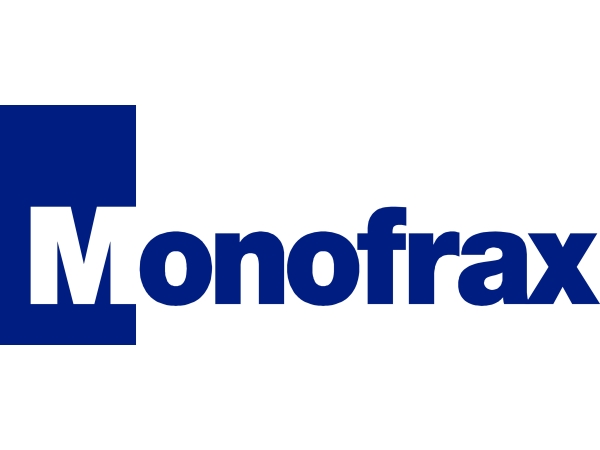 Location
1870 New York Avenue
FALCONER, NY 14733
716-482-7200

Contact Person
William Andrews
716-969-1548
President/ CEO

Manufacturer of fused cast refractories to contain molten glass and metal -- AZS (alumina-zirconia-silica), high zirconia, alpha-beta alumina, beta alumina, magnesia/alumina spinel, chrome.
---
In 1948 Monofrax moved into the former Chris Craft plant as a division of Carborundum. Today, we are the only manufacturer of fused cast refractories in the Americas. These materials are successfully used for glass melting, steel reheat, electrolytic reduction cells for smelting light metals, coal gasification, nuclear waste vitrification and black liquor gasification.
Industries Served
Alternative Energy
Food & Beverage
Glass & Ceramics
Pharmaceutical
Materials
Composites Ceramics
Certifications
ISO 9001