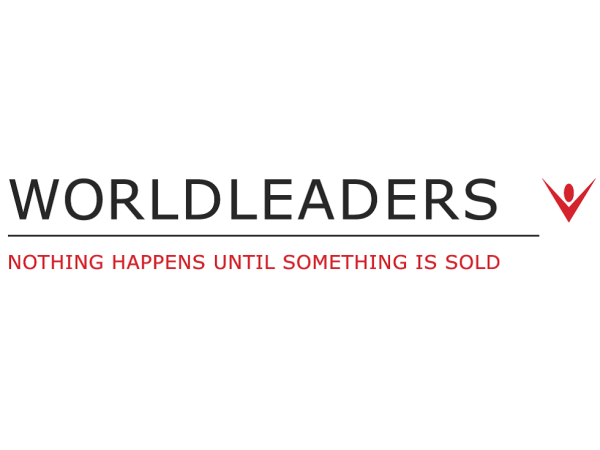 Location
120 East Ave, Suite 100
Suite 100
Rochester, NY 14604
585-399-0653

Contact Person
Kate Lochner
585-399-0653 Ext: 4
General Manager

Worldleaders Inc.
Profile
We help B2B technology companies improve their sales results by up to 100%.
---
"Nothing Happens Until Something is Sold". You have great products/services. You have loyal clients realizing tangible success with your offerings. But you're still not seeing the sales growth that you know the company deserves. We work with innovative CEO's and sales leaders of B2B technology sales organizations to implement three key functions for winning more sales and outperforming your competitors. 1.Sales process/methodology: The client collaboration method for generating leads, developing the business case, constructing proposals, presenting and closing sales. When fully implemented sales performance improvements are up to 77%. 2.Recruiting top sales talent: Finding, assessing, attracting and hiring the top 26% sales performers within your industry. 3.Sales skill development: The skills required to sell complex technology offerings to multiple decision makers within today's competitive marketplace. You have the right technology and know-how: our job is to help you improve or scale up your sales capability to win your fair share of the market. We understand that for you, your organization and your sales team, "nothing happens until something is sold". And we will be with you every step of the way. Sincerely, Worldleaders Inc.
Worldleaders Inc.
Services